News
The Vintage Truck
 The history of a truck is very important to many people. For one truck in particular, a 1953 Ford F-100, has always had a special place for a family from Illinois. It all started when a son purchased a truck from his Dad and eventually sold the truck 18 years later to a security guard at Western Electric Company. However, a few later, the son bought the truck back from the security guard but from that point on the truck sat for years and was in rough shape. After many more years of the truck sitting in one spot they contacted American Auto Restoration to bring it back to life. The truck got a new paint job, custom interior work, a new wood bed, electric windows, a new control panel and radio, plus a few other things. Read the full article for all the details!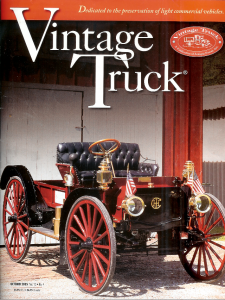 Randy's Annico Automotive
Randy's Annico Automotive is a full service repair shop that specializes in all types of foreign and domestic cars and trucks.
Hagerty Expert Repair Network
American Auto Restoration is part of the Hagerty Expert Repair Network.