Services
Complete Restoration
As simply stated – every aspect of your car is disassembled and either restored or replaced, to a standard meeting or exceeding the quality of the car when it was new. This means starting from the bare frame or body shell, removing all mechanical parts and refinishing – including new paint, metal, rubber, etc., with either stock or modified-from-stock results. The cost of each complete restoration varies greatly, largely depending upon the condition of the underlying vehicle you bring us to work on and how much customization you desire (for example, a complete, rust-free, running and driving car, restored to stock standards will likely be a less expensive proposition than a car brought to us in boxes and a laundry-list of custom work to be performed to the car's chassis, body or drivetrain). Complete restorations, (while certainly expensive from both a time and materials perspective), are among the most rewarding experiences in a car enthusiast's life, not only in terms of the excitement associated with the finished vehicle once completed, but also in terms of observing the incremental progress of the restoration process itself.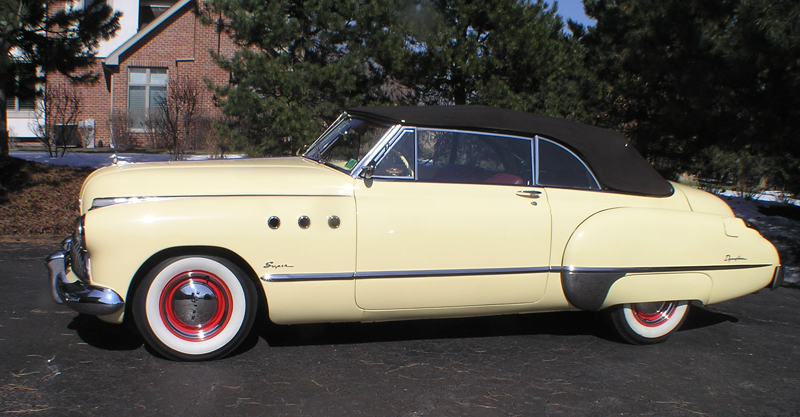 Partial Restoration
Partial restorations can be performed on any single aspect of your car to your taste. Whether you are looking for interior replacement or repair, mechanical repair or refinishing, body and paint work, or any other limited restorative work performed on your vehicle, we can prepare a restoration game plan for you based upon the overall condition of your project and what your short-term and long-term plans are for the vehicle. With any partial restoration, we will consult with you about the extent of the work that you want to have performed on the vehicle relative to your budget, and provide you with prioritization options both before and during the restoration process so that you can control the amount and extent of the restoration work to be performed on your vehicle. Partial restoration services include:
Custom Paint & Bodywork
Rust Repair
Frame Straightening
Upholstery Services
Mechanical Services
Winter Storage
Year-Round Maintenance
Pickup and Delivery
Detailing& Cleaning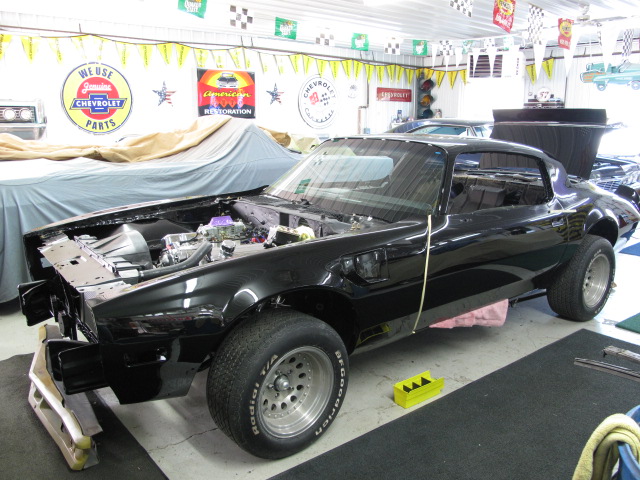 Estimates
We prefer that estimates for complete or partial restorations be performed on site or in our shop. However, we recognize that many times potential restoration projects have been immobile or buried in storage for a long time. In such cases we are willing to travel as necessary to view a potential restoration project, but we may require a fee if the estimate is to be made over 20 miles away from our shop.
Locator Services
If you are looking for a particular vehicle (in any condition), we have sources all over the country, particularly in California and the Southwestern U.S. We can discuss your options relative to the type of car you are seeking, including price ranges, and help you to avoid potentially bad purchases. Target cars or trucks need not be running or driving examples – you may be just looking for a good restoration candidate.Transportation and purchasing will depend upon the seller and the actual location of the target vehicle.
Sales
American Classic Auto Sales, Inc., our sister company is an Illinois-licensed used car dealership that can assist you in selling your car. We also have a number of vehicles for sale in various condition – restored, unrestored, late-model drivers, etc. See American Classic's website at http://americanclassicautosales.com/.
Appraisals
We do not perform appraisals, but we can put you in touch with reputable professionals specializing in the valuation of vehicles of all types.
Insurance Work
All types of Insurance work is welcome. American Auto Restoration is part of the Hagerty Expert Repair Network.

Custom Car Art
Custom car couches, wall art, shelves and tables. All custom art is made from original classic cars, muscle cars or trucks. We can custom design any part of a car or truck for use in your home, office, garage or recreation room/bar. Visit our custom car art gallery to see our work.
We Buy Unfinished Projects